THE CONSULATE GENERAL AND ITS JURISDICTION
Provinces and Territories: Ontario (except the NCR), Manitoba, Saskatchewan, Alberta, British Columbia, Yukon, Northwestern Territories and Nunavut. For Ottawa, NCR and all other Provinces, you must contact our Consulate in Montreal.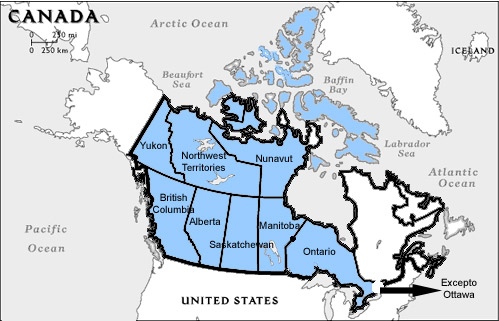 OTHER ARGENTINE MISSIONS IN CANADA
1.- Consulate General of Argentina in Montreal.
2. - Embassy of Argentina in Ottawa *
*Note: Our Embassy in Ottawa does NOT deal with Consular matters.